Estimated Time to Read: 4 minutes
Now, more than ever, people have a tonne of time on their hands for various reasons, the top of which is social distancing, which means staying indoors as much as you can. This might seem like the perfect time for you to finally train your little pupper before it's too late. But, who has the money to afford private online lessons with trained professionals? There must be a way for you to do it yourself?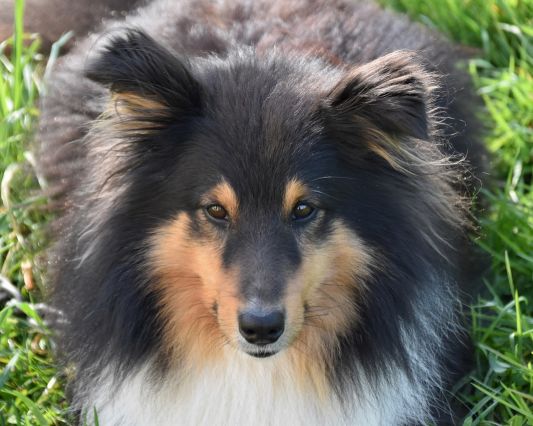 DIY Dog Training: It's Just As Effective
The truth of the matter is that not everyone has dogs trained professionally unless they are unusually hyperactive. In any case, there are many DIY dog training ideas and tips that people talk about to help get your dog to obey you quicker than ever. The classes don't even have to be that long and boring: short lessons with positive reinforcements are all it takes. This saves you not only time and energy of enrolling in classes and attending them diligently but money on the classes (nothing comes for free). This is where Do-It-Yourself or DIY dog training really pans out. It is finally time to put your dog's needs first and take this pet parenting seriously. 
DIY Doy Training: What's All The Hype?
Well let's just put it this way: many pet parents don't even consider the need to discipline their dogs. Do you think this is a good idea? Do you think it's okay to let them jump wherever they want and behave according to their fancy, even when you have people over? Disciplining your dog is just as important to a pet parent as disciplining your child is to a parent. Don't take it lightly. Always remember, it is easiest to train dogs when they're still young: older dogs are much harder to discipline. In any case, it's never too late. Invest some time with DIY dog training and spend some quality time with your pawed friend as you teach them the importance of discipline.
DIY Dog Training Tips
Let us now talk about some important tips that will help you with the whole DIY dog training process. This will be particularly beneficial if you've never disciplined a dog before. It may not be a piece of cake, but it's also very doable. Pro tip: if you need to check with your vet about any particular training practice, feel free to do so.
Keep The Sessions Short
One thing you must bear in mind is that dogs do not possess the sophisticated level of intelligence human beings do. While we can cram for hours on end, a dog's attention span is much shorter. There's nothing wrong in that: but just remember not to bore them with super long sessions. An ideal DIY dog training session would last not longer than 10 minutes. Remember, we're not saying have only 1 session per day. You can have 4-5 sessions a day, each lasting about 10 minutes, but space them out. Make sure they have hour-long breaks in between so they can engage in other activities that give them pleasure.
When you're working on a new trick with your dog, try to weave in skills they've already learned. As the corny phrase goes, "practice makes perfect"- sprinkle them in there, in the middle of your sessions to see how your dog responds. That said, don't overdo the repetitions, because that can result in monotony, not just for the dog but for the owner. Try to make it as light and enjoyable as possible also!
Positive Reinforcements Are Necessary
Rewarding your pup with a treat for good behavior is something everyone talks about. It's really not that confusing: they need to understand that they are being rewarded for being good and obeying commands. These positive reinforcements are not limited to treats. If your dog enjoys being petted, or likes playing tug o war, or chases a ball until it stationery, incorporate those as rewards as well (it doesn't always have to be food). If you insist on doggy treats, make sure you get some low-calorie treats so that they're not overeating.
Above all with DIY dog training, remember never to give up. Even with multiple short sessions a day, it is important to keep doing them throughout the week. This alleviates confusion and cements the foundation with your dog. They cannot tell the difference between sometimes and all the time unless you teach them to do so. Consistency also guarantees a higher success rate. So, even if it gets a little tiring, remember to keep at it. After all, being a pet parent is no piece of cake!