Estimated Time to Read: 3 minutes
All first-time parents worry about the safety of their infants, especially when it comes to feeding them. Whether it's the water to put in their formula or the kind of water involved, there are a billion options out there, with another billion people pouring in their opinions. Whom to listen to and what to do, ultimately? Well, the safest option is to consult your pediatrician if you're ever in a pickle: rest assured, no one will provide you a better answer than your pediatrician.
The Best Water for Baby Formula
Now we all know that the main source of nutrition for newborns are either breast milk or baby formula. When you have to dilute your formula, you add water: but hold the phone? What kind of water are you using? Have you stopped to consider the different kinds of water that can be used, its implications, and possible pitfalls when provided to a baby? When it comes to babies consuming water at all, the top two options that anyone would tell you are purified water and distilled water for babies. Which is the better option and what is the difference between the two? Ideally, both options seem alright, given they are "purified" from the impurities otherwise found in water, so does it really matter? Is there a better choice for babies? Let's find out, shall we?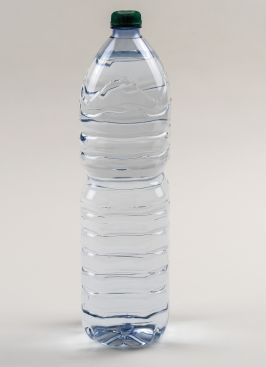 Purified Water
Defined by the levels of purification used to kill the impurities found in water, purified water is a process of bringing the water impurities to an all low. It is generally considered to be more pure than spring, tap and filtered water (but not as pure as distilled water). However, it is not 100% recommended for you to mix purified water with baby formula because it may still have some residual minerals and inorganic compounds.
Purified Water: Safe for Baby Formula?
While most of the organic compounds are boiled off during the process of purification, there might be some left-over inorganic compounds in the water, unless it involves further processes of purification. But note that these inorganic compounds are negligible in number and ignored by most for human beings to consume. While this might hold true, keep in mind that you must never subject a newborn baby to these potential risks.
Distilled Water
Distilled water is essentially purified water, but takes the purification process up a notch. Distilled water goes through the process of distillation, a thorough purifying method wherein water is first boiled out of its contaminants. These contaminants are primarily composed of inorganic minerals and metals found in water. When the water is boiled (along with the contaminants), the pure water becomes steam (its vaporized state), which is then captured and cooled back to water (its liquid state), and hence, we get distilled water.
Distilled Water: Safe for Babies Formula?
Since distilled water is a stringent water purifying method, it is considered one of the purest forms of water, and is, therefore, safe to add to baby formula. Apart from this, it is not advised to give babies distilled water as is before they are six months or higher. This is because babies' tummies are very small in size and tend to fill up fast. If you are worried about them getting dehydrated, you may give them not more than 2-3 ounces (only if they are above six months of age). But using the best distilled water for baby formula has been deemed completely safe.
Which is Better: Distilled or Purified?
If you already used purified water at home, fret not, for distilled water bottles are easily available in stores for a baby formula specifically. If you're worried about your infant's health, consult your pediatrician before shifting to distilled water, and find out what the possible risks are.
Keep in mind that different people have different approaches to this issue. While most consider keeping your baby away from potential contaminants and exposing them to distilled water alone, some doctors may say that exposing your baby to purified water may help develop their immune systems by defeating potential contaminants from the body.
While this may be true, remember that newborns should never be put under this test: wait for them to get old enough (at least older than six months) before exposing them to purified water.