Estimated Time to Read: 3 minutes
Americans own a lot of dogs! And yes, we love our dogs, that is true. There are a lot of us who think we know a lot about dogs, but let's face it, it takes more than being a dog lover to be a good dog trainer. Among all of those famous dog trainers and wannabe animal experts out there, how can you find that one great dog trainer that will really get your puppy's tail wagging? Here are some tips in a guide to looking for a good dog trainer.
The first step to finding great trainers for dogs is to know what your dog needs. There is a lot of advice from famous dog trainers online, and sure, yes, you should watch whatever videos are available because it is just as important that your dog's owner and best friend be a good dog trainer, too.
What are you looking for in a good dog trainer?
Do you want your dog to learn basic obedience? That is, commands like 'sit', or 'stay', or 'quiet'? Or does your dog need to get beyond problems in behavior before you feel comfortable taking him or her to the park? Or perhaps you are looking for special training for the dog so the dog can do a job or take part in a sport. Dogs are very smart, and they love to be busy and have a purpose! Famous dog trainers can be a help here; a celebrity dog trainer might have abilities to do more intense and involved training.
These are the behaviors of a good dog trainer
Good dog trainers become famous dog trainers because of how they handle the dogs. They know what they are doing because they know what matters to the dogs. They use rewards as motivation, and they understand the body language of the dog so that they can recognize the reward that will motivate. They make the work and the learning fun.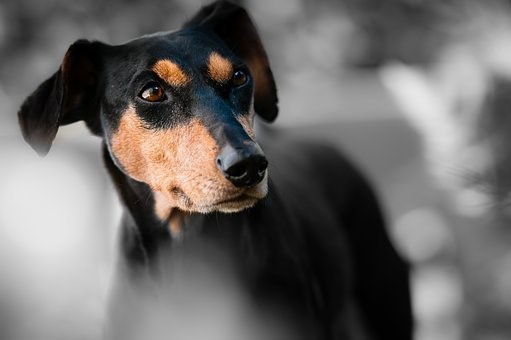 Famous dog trainers are good trainers because they recognize the bond between dogs and people. A good trainer is confident, they treat the dogs they train with confidence and respect, and they treat the dog owners with respect as well. Dogs are calm and happy when they are with people they know and trust. They learn from trainers who are confident and who are good leaders. Dogs become unsure and uncertain when their trainers are nervous.
In other words, a good dog trainer loves and admires dogs and what they can do. If you are not sure how to find a great dog trainer that you and your dog can work with and learn from, then just get to know a few trainers in your area. Listen to what famous dog trainers have to say about dogs. Their history of working with and spending time with dogs should tell you everything you need to know.
Good dog trainers have one thing in common and that is that they have a great connection with dogs. And the dogs can feel it. Famous dog trainers become famous for that connection. A good dog trainer understands how dogs learn and why they want to learn. So, look for a dog trainer who wants to help you and your dog connect and work well together.