Estimated Time to Read: 3 minutes
Camping is an excellent activity that a family can enjoy together. It can be loads of fun for children of all age groups. With the right activities and campsites; even most adults can enjoy camping to a great deal. But a camping trip is not something you can undertake without any preparation. Without the right safety precautions, a camping trip can turn out to be quite disastrous.
Consider these family campsite tips to help you and your family to stay safe and comfortable.
Choose a reputed family campsite
When camping with family (especially young children), it is best to choose campsites located in resorts. You can find a reputed camping resort via an online search. Use keywords such as family campsites near me for this purpose.
Check the websites of camping resorts by using the links you find on the search result pages. Look at the facilities, amenities, and activities available at the campsite.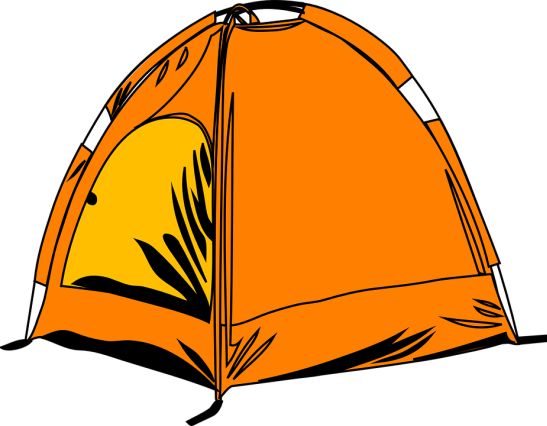 What kinds of accommodations are available at the campsites? If you are keen to camp in tents then it is far safer to do so in a resort campsite than out in the wild with your children. There are resort campsites that also offer accommodation options such as RVs, rustic cabins, and even luxury rooms. So, you can enjoy camping but in a safer manner.
Are the activities at the campsite you like varied and safe? A good campsite will have games like cornhole, laser tags, etc. and adventure activities such as scavenger hunts. It will have a clean and safe swimming pool, novelty activities such as archery, gemstone mining, etc. for kids to enjoy, and more. It will have mazes and enjoyable activities for kids such as crafting.
Are there restaurants on the campsite? Is food available at the campsite throughout the day? Is there a provision store on the premises? Ensure that you have answers to these questions before reserving a spot on the campsite.
Can you take your animal companions to the campsite? If you don't inquire about it beforehand, you risk subjecting your beloved animal and your family to distress. Campsites can have rules about bringing pets along with you. Find out in advance the protocols for pets in terms of their accommodation and other things such as restricted areas.
Is the campsite all right in terms of hygiene and all kinds of safety precautions? Check the safety protocols in place at the campsite. If you don't find this information on the campsites' websites then feel free to call them with your inquiry.
Pack right for camping
Once you know for sure the kinds of facilities available at the campsite, it will help you pack your gear accordingly. You wouldn't need to pack a ton of gear such as tents, sleeping bags, tarp, etc. if you choose a family-friendly resort campsite. You can conveniently stay in RVs or cabins while enjoying all the perks of camping.
If you wish to stay in tents only then inquire beforehand what gear will be available for you and what you need to bring with you.
Even if the campsite has first-aid facilities available for guests, it is best to carry medicines along with you. If you or your kids require any specific medicines such as those for allergies or any other medical condition such as diabetes or asthma (extra inhalers) then ensure that you carry it with you.
Also, carry flashlights and extra batteries. Other important things to pack in your camping gear will be sunscreen, insect repellant, and water bottles. Carry ample snacks and juices. Pack appropriate clothing with a few extra items if you are going camping for a few days.
Conduct a health check before you go
It is best to avoid camping if you or your kids have a cold, mild fever, or body ache. Wait till the symptoms subside and you (or your kids) feel OK to go camping. If you or your kids suffer from seasonal allergies then choose a time when hay fever is not at its peak. With these tips in mind, you can have a great camping holiday with your family.