Estimated Time to Read: 3 minutes
Have you recently acquired a puppy or an older dog? Or do you already have a pet with behavioral issues? Obedience training based on positive reinforcement methods is a must in both cases to help you and your dogs adjust to each other. It is also necessary for socializing your dogs and teaching them to remain calm and well-behaved in different types of social situations.
If you are a first-time dog owner or have little or no experience of training dogs, it might be a good idea to hire a dog trainer. To find one, ask dog-owning family members, neighbors, friends, and acquaintances for recommendations. You can also look online for celebrity dog trainers or other experienced trainers in your area. Keep in mind, though, that some of them might have full training schedules, and you will have to book lessons weeks in advance.
Here are the top three reasons to hire a dog trainer
They will help you to communicate better with your dog
As many celebrity dog trainers often explain on their shows, lack of proper communication is the root of most of the issues that arise between pet owners and pets. Dogs think differently than us, and to comprehend your dog, you need to realize how a canine brain thinks. The trainer will take into account your dog's breed and history and work with you to understand your dog's psychology, temperament, and personality.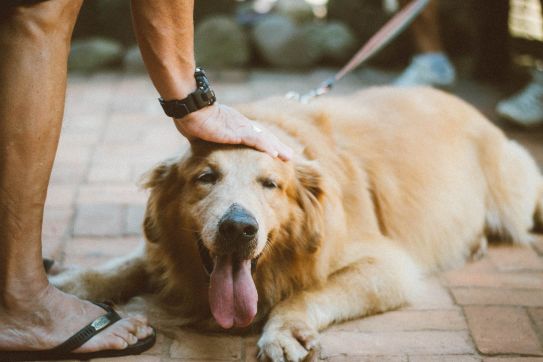 They will show you how to read clues from your dog's body language and what to do to make the dog understand your commands. They will teach you how to make them obey without yelling, using force, or meting punishments. You want your dog to like you, after all, not fear you. By developing better communication and mutual understanding, you will be able to strengthen your bond with your pet and have a more enjoyable relationship.
They will help to resolve your dog's behavioral issues
Dogs can develop behavioral issues if you don't socialize and train them properly. And, depending on breed and temperament, some dogs can become dominant, aggressive, and difficult to handle. Whether they are large or small, they might then pose a serious risk to other people and pets. Rather than hazard an untoward incident and to ensure the safety of everyone the dog encounters, you must nip all unwanted behavior before it gets out of hand.
Talk to the trainer and have them assess the dog in different situations at home and in public. Given their experience in training various types of dogs, they will know which remedial measures will be effective with your pet. Using positive reinforcement training, the dog trainer will teach your dog what is acceptable behavior and what is not acceptable. They will also show you how you can get your dog to listen to you and how you can make then behave politely at home and in public settings.
They can train your dog at your convenience
Due to busy work schedules, it is often not possible for many people to take their dogs to a dog training school. When you hire a dog trainer, however, they will be willing to adjust their training sessions to suit the timing of your choice. They will also visit your house to conduct the training lessons. Additionally, given that each dog has different personality traits, they will tailor the training according to what will suit your pet. Within a short amount of time, you will be pleasantly surprised to see how well-behaved your previously rambunctious pet has become. Positive reinforcement dog training will not just make your life easier, but it will prove beneficial for your dog as well. Dogs live with us on our terms and have to adjust to our social requirements. Unless you modify their behavior and transform them into good canine citizens, they will ultimately end up paying a heavy price for their misbehavior.

As a responsible pet owner, you must make sure that things never come to that pass. So, whether you decide to work with celebrity dog trainers or the experienced ones in your locality, be an active participant and take your dog's training very seriously. Give them the chance to improve.