Estimated Time to Read: 3 minutes
Relocating to a new place is a thrilling as well as tiring experience. With the experiences and joy of exploring the new city comes the responsibility of finding nearby schools, department stores, and other essential services.
All these responsibilities may take your attention away from the most crucial task of finding a doctor's clinic for you and your family.
Finding a health care provider is essential and should be prioritized at all costs. Do not wait till you need to visit a doctor's clinic, as it can take a lot of time to screen and find the right fit for you.
Even a minor health issue left unattended can cause a lot of discomforts. Therefore, it is advisable to find the right doctor for you in advance.
You should search for doctors accepting new patients near you and gather all the relevant information to help you choose the right one. Some of the factors that can help you find the perfect fit for your family's needs are mentioned below.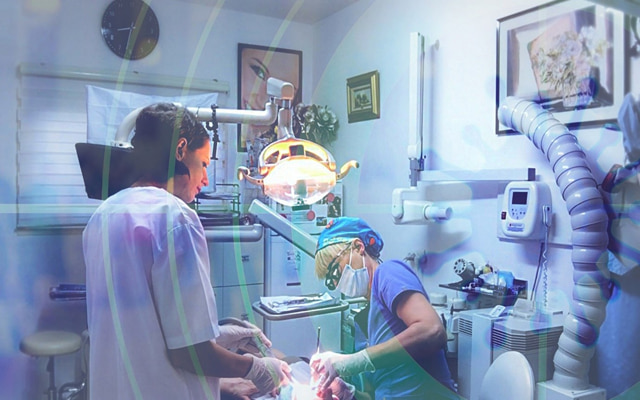 1. Choose the location for the clinic.
When looking for a doctor's clinic, the location plays a significant role. You may search for "doctors accepting new patients near me", which will provide you a list of all the doctors in your area.
However, you may also choose a doctor with a clinic near your work location. This will make it easier to visit your doctor by taking a short break from your work.
Choosing a preferable location ensures that you will not be ignoring your health issues due to work commitments.
2. Decide the type of doctor you want.
Doctors specialize in different fields, and it is essential to determine the type of doctor you want. For most people, when they move to a new place, search for a primary care provider. A primary care provider deals with general ailments and refers you to a specialist as and when required.
If you have a previous health concern that requires special attention, it is better to find a specialist beforehand. You may also ask your primary health care provider for their referrals and recommendations.
3. Recommendation and reviews
Once you have determined the type and location of the doctor's clinic, it is time to begin your search. The first step is taking recommendations.
If you have friends and family residing in that area, you may ask for their recommendation. If you have no such acquaintances, you can ask your neighbors and get reviews.
You can also refer to online reviews in case you are unable to gather information from offline sources. Visit the websites of your chosen clinics and read positive as well as negative reviews to understand the quality of their health care services and decide accordingly.
4. Check with your insurance provider.
Before choosing a health care provider, it is essential to discuss with your insurance provider to ensure your health care provider is in-network. An in-network health care provider is the one covered by your health insurance.
In the absence of insurance coverage, doctor visits can become extremely expensive, and you may need to choose a different clinic later. You can also get a list of all the in-network providers before starting your search for the right clinic.
5. Other preferences
Your family's needs and preferences for a health care provider are equally important criteria that need to be considered before choosing a health care provider.
For example, you may prefer an older and experienced doctor over a young doctor. Also, you may choose a female doctor over a male doctor. All these preference needs to be listed down so that you don't miss out on any of them.
These are some of the factors that need to be considered before choosing a doctor's clinic. Choosing the right one for you is a crucial decision, and therefore, you should pay adequate attention to all the factors mentioned above.