Estimated Time to Read: 3 minutes
Although training school covers significant aspects of dog training; however, one part of canine training typically forgotten is chewing. If you are one of those persons with your four-legged friend, and you still require chewing training, please read on.
Understanding Your Dog
Puppies are like infants, who explore their world by putting objects in their mouth. Chewing not only facilitates teething in puppies but also makes sore gums feel better. However, adult dogs may engage in destructive chewing for any number of reasons. Possibly the destructive chewing includes- as a puppy, they weren't taught what to chew and what not to chew, they are bored, suffer from separation and anxiety, due to fear or want some attention.
Teach You Puppy What To Chew
If you don't want your belongings in your dog's mouth, keep your clothing, shoes, books, trash, and other items out of your dog's reach. DIY dog training can help you teach your pup what to chew.
Distinguish Between Toys And Household Goods
Please don't confuse your dog by offering shoes and socks as toys and expecting them to distinguish between their toys and your household items.
Keep All Dogs Chew Toys In One Area
Make sure you have several toys that are okay for your dog can chew. Then start training your dog by keeping all of the dogs chewing toys in one area. It will help your pet find out to associate this area with your pup chew toys. You should do this kind of training for your puppy to work.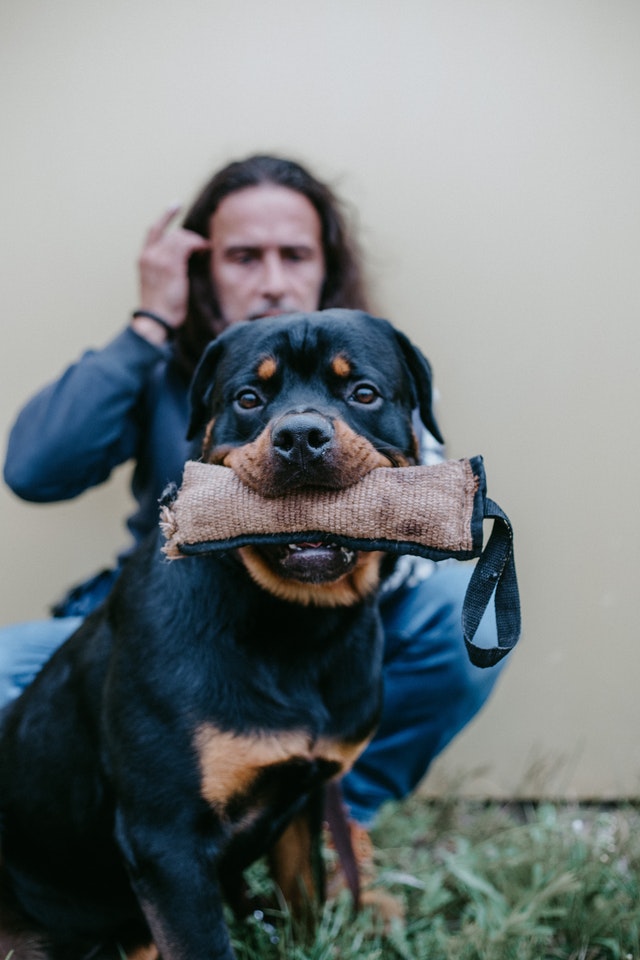 Supervise Your Dog
Supervise your puppy until they learn the house rules and keep them with you on their leash so they can't make mistakes out of your sight. Choose a safe place, provide fresh water and safe toys to train them.
Socialize Your Puppy
Socialization is an essential point of DIY dog training. If you don't teach your dog how to behave in front of people, he won't know. Socialize them and take them to places to teach him appropriate behavior with people.
Give Your Dog Plenty Of Physical Exercises
When your dog gets bored, he finds something to do to amuse him, and you probably won't like the choices he makes. However, a tired dog is a good dog, as lots of mental and physical activity can help him stop chewing your belongings.
If you find your dog chewing something, interrupt the behavior with a loud noise. Offer your puppy with a chewable toy instead and praise him lavishly when he takes the toy in his mouth.
Build A Toy Obsession In Your Dog
Using his toys while feeding them can keep him obsessed with his toys. Also, coat your furniture with a taste deterrent to make them unappealing.
Never Punish Your Dog Harshly
During your pet training, never punish, spank, or hit your pet if you catch him chewing something that's not permitted. Instead, praise your puppy when he chews his toys. As dogs respond better to positive praise, and it helps you train your canine favorably. Verbally reprimand your dog if you find him chewing on things that he should not. Your tone of voice acts as a sufficient penalty and is the only punishment needed during pet training. Your angry and upset behavior may hide or show submissive postures of him. Punishment after the fact will fail to eliminate undesirable behavior.
Offer Him Treat In Exchange Of Item
When you find your dog catches any object he shouldn't, don't chase him. Instead, you can add the command "Give" as their cue to release the item in exchange for the yummy treat. Also, being chased by their human is fun for him. Call him to you or offer him a treat. Your dog needs time to learn the house rules and you need to remember to take precautions and keep things out of their reach.