Estimated Time to Read: 3 minutes
While breastfeeding may be your first choice of feeding your baby, there can be various reasons why you might want to acclimatize him or her to drink from a baby bottle. You may have to return to work, for instance, or you may need a respite now and then from nursing. At such times, it will help if you can make use of the best baby bottles ( babyblendybottles.com/Best-Baby-Bottles ) available in the market as an alternative to breastfeeding. That will make it easier for other family members or caregivers to nurse the baby in your stead.
Here's what you need to know about baby bottles as an alternative to breastfeeding: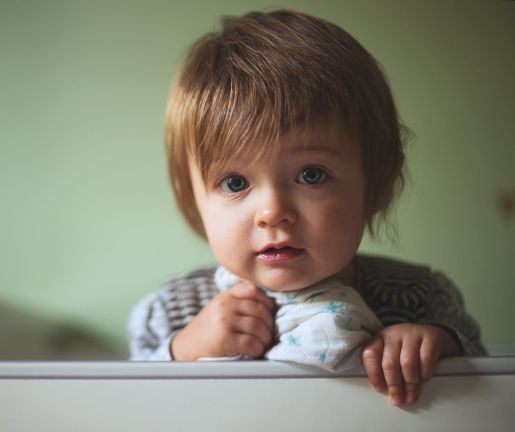 Materials of Baby Bottles
You can choose to get baby bottles made of BPA-free plastic, silicone, glass, or stainless steel. The baby bottle material should be FDA-approved and be easy to clean by hand or in a dishwasher. In the case of plastic baby bottles, it is best to avoid immersing them in boiling hot water. You can sterilize them, instead, by putting them for a few minutes in a microwave oven or a dishwasher.
Shapes and Sizes of Baby Bottles
Traditional baby bottles have long, slightly curved shapes, but you can find much smaller, more ergonomically designed ones with wide necks in the market. The wide-necked ones are easier to clean, but may not fit the drink holders in the baby stroller or your car. Some bottles have measurement marks to make it easier for you to check how much formula your baby is getting.
Choose baby bottles that are lightweight and easier for both you and the baby to hold. You may want to start with the smaller ones that are 4 ounces or less for newborns and get more appropriately sized ones as your baby grows.
Nipples of Baby Bottles
Baby bottle nipples are available in latex or silicone. While the latex ones are soft and flexible, the silicone nipples are firmer, more long-lasting, and easier to clean. Shape-wise, baby bottle nipples may be bell-like, dome-like, flat-sided, flat-topped, and wide-based. The ones meant for newborns and babies up to six months have smaller holes for milk flow than the ones for older babies. Generally, one milk drop per second flow is sufficient for most babies.
To make sure, hold the baby bottle upside down and check if the milk drips or flows. You don't want a fast flow as that might make the baby choke, especially if he or she is accustomed to breastfeeding. You may have to experiment with several nipples to find the one that your baby prefers.
Venting Systems in Baby Bottles
Swallowing air with milk can cause gas, colic, spit-up, and other digestive issues in babies. To avoid these problems, the best baby bottles have venting systems at the bottom or near the nipple. These have straw-like parts that remove air bubbles from the milk flow.
Mixing Systems in Baby Bottles
Some of the best baby bottles come with battery-operated mixers that make it more convenient for you to mix the baby formula. With a press of a button, the mixer with get rid of all chunks and create a smooth blend that will be easier for your baby to ingest.
A Few Things to Keep in Mind
• It may take a while to find the right bottle and nipple combination for your baby as well as to figure out the best position for feeding. You can cradle him or her while holding the bottle, but some babies might want you to pace around. Hold the baby upright as feeding while lying down can be risky. The milk might inadvertently enter the Eustachian tube and cause ear-related problems.
• It is best to feed your baby after he or she is well-rested.
• Warm the baby bottle nipple before use.
• If your baby is teething, put the nipple in the refrigerator to cool before use.
As there are many baby bottle and nipple varieties in the market, you will be able to find the ones that best suit your baby. Buy at least four or five combinations so you will always have at least one or two readies to use during feeding time.